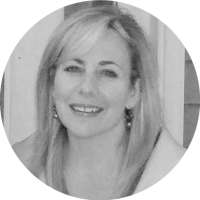 CARRIE NELSON
AMFT
Master of Arts - Marriage and Family Therapy - Fairfield University, CT
Bachelor of Science - Sociology - Brigham Young University, UT
Certified Parent Education Program (PEP) Counselor
As a licensed family therapist with Catholic Charities and in private practice on the East Coast, I've worked with families, couples and children presenting a rich diversity of experiences and challenges. I am always hopeful, and believe that individuals and families have within themselves both the desire and capacity for growth and healing.

I feel privileged to help my clients identify unique strengths and develop skills to better understand and manage thoughts, emotions and behavior, to address "stuck" negative patterns, and to strengthen supportive, loving relationships. I utilize evidence-based principles from Solution-Focused, Structural and Attachment theory models, as well as Mindfulness, DBT, ACT and experiential Play Therapy strategies, creating an empathetic, collaborative environment where all can flourish.

I have specific training in family systems, families with children of special needs, Play Therapy, Parent Effectiveness and DBT and ACT models. I have enjoyed presenting seminars to youth and parent groups on issues relating to depression and anxiety, parenting both typical and special children, and marriage and relational enrichment.