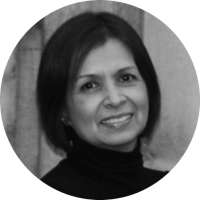 ANNABELLA HAGEN
LCSW, RPT-S
Master of Social Work - Brigham Young University
Bachelor of Science – Psychology Major – Brigham Young University
Presenter, International OCD Foundation Annual Conference | Board of Directors and former President, Utah Association for Play Therapy | Graduate of the Behavior Therapy Training Institute (BTTI) – IOCD Foundation | Member, ACBS (Association for Contextual Behavioral Science) | Member, IOCD Foundation
I am the owner and clinical director for Mindset Family Therapy in Provo, Utah. For nearly 20 years, I have worked with children, adolescents, and adults struggling with anxiety disorders, behavioral and family issues. I began my private practice to better serve the community in response to the lack of local specialized expertise. I have experienced overwhelming success in treating OCD, OC spectrum disorders, and other anxiety disorders.

With so many people in need, I have expanded the clinic, passed on my knowledge, and have trained a team who now carry the torch. We have an amazing team of therapists, who additionally bring experience and specialties of their own. They are committed to helping community members with their mental and emotional needs.

Our goal is to empower clients with skills they need to succeed in their daily living. We use ACT (Acceptance & Commitment Therapy), Mindfulness training, Cognitive-Behavioral Therapy, alongside other evidenced-based treatments for OCD, OC spectrum disorders, anxiety disorders, depression, couples therapy, child therapy, and other needs.

We are passionate about helping our clients return to what life used to be before experiencing their debilitating challenges. We love to watch our clients make progress as they work hard to get back to where they want to be.

I have also worked for various Utah entities as a child therapist and parenting consultant. I enjoy serving the community by presenting and conducting parenting training. Writing is one of my passions. I have published two children's books,"Emma's Worry Clouds" (in English & Spanish) and "Nico, the Worried Caterpillar", with several other books in the works. You can find more of my writing in various online magazines and the Mindset Family Therapy blog. I love traveling, reading, yoga, classical music, and jogging. My favorite pastime is playing with my grandchildren.