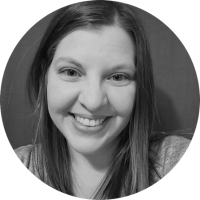 TANYA RUMMLER
LCSW
Master of Social Work — Brigham Young University
Bachelor of Science - Elementary Education - Utah State University
Graduate of the Pediatric Behavior Therapy Training Institute for OCD (BTTI) | Exposure Response Prevention (ERP) | Inference Based Cognitive Behavioral Therapy (ICBT) | Cognitive Behavioral Therapy (CBT) | Dialectical Behavioral Therapy (DBT) | Play Therapy | Member of International OCD Foundation
No matter your age, life can feel scary and overwhelming. The good news is that there is a plethora of research that has produced a variety of evidenced based practices to help manage and reduce an array of mental health needs including: anxiety, obsessive compulsive disorder (OCD), trauma, and depression. It is my desire to create a safe space for you to feel heard and to develop skills that will allow you to enjoy life instead of living in fear.

While I spend much of my time helping clients with anxiety, obsessive compulsive disorder, and related disorders, I also have experience working with depression, suicidal thoughts, self-harm, and trauma. Most of my clients have been children, adolescents, and young adults. I also have experience working with the LGBTQ+ community.

I feel that therapy works best when it is collaborative and tailored to the individual. For children especially, I feel it is important to incorporate the use of play with therapy. As a result, I often integrate the use of art, games, and hands-on experiences.

In my spare time I enjoy playing with my nieces and nephews, exploring new recipes in the kitchen, and attending the performance arts.