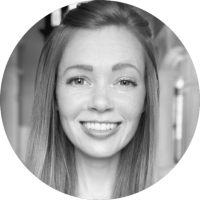 REBECCA KISER
CSW
Master of Social Work — Brigham Young University
Bachelor of Science - Brigham Young University
Cognitive Behavioral Therapy | ACT (Acceptance & Commitment Therapy) | Exposure and Response Prevention (ERP) | Motivational Interviewing (MI) | Core Conflictual Relationship Theme (CCRT) | Attachment Theory
I firmly believe in the healing power of hope and connection. I became a therapist to help individuals find peace and hope in their lives, and I have stayed in the profession because I have seen individuals' lives transform as they have reconnected with themselves, others, and the world around them. I also believe in empowering others and love to help individuals realize and utilize their strengths. Truly, I never cease to be amazed by human strength and resiliency, and I deeply desire to inspire hope and establish connection in order to bring to light these strengths.

I have worked with adults and adolescents struggling with personal faith crises, relational stress, anxiety, depression, eating disorders, self-esteem, spirituality, sexual addiction, and trauma. I am also passionate about helping individuals navigate the stressors associated with Obsessive Compulsive Disorder (OCD), and I have a particular interest in supporting those struggling with scrupulosity OCD. Methods, modalities and theories I draw from include Acceptance and Commitment Therapy (ACT), Cognitive Behavioral Therapy (CBT), Exposure Response Prevention (ERP), Motivational Interviewing (MI), Core Conflictual Relationship Theme (CCRT), Attachment Theory, and several connection models.

Aside from helping individuals to live a values-focused life and develop greater psychological flexibility, I also focus on addressing core issues that influence behavior. These issues can include foundational needs which may be unmet and therefore sought out in other, less productive, forms. I believe that understanding, creating, and maintaining connection is a foundational need which can cultivate change.

Most people know me as a dance and music fanatic, a thrill seeker in the form of mountain biking and rock climbing, and a Korean drama nerd. I have also been labeled as a chocolate addict (a good chocolate chip cookie at Crumble is my kryptonite). Essentially, my idea of a good time is getting out in the mountains either hiking, running, climbing, or running through them, dancing with friends, or sharing a good Korean drama with friends or family.