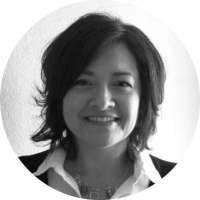 NANCY LARSEN
LCSW
Master of Social Work - Brigham Young University
Bachelor of Science - Utah Valley University
Presenter, International OCD Foundation Annual Conference | Member, IOCD Foundation
Interacting with clients in therapy is a great passion of mine as I have seen how clinical techniques can truly help someone change for the better. I especially enjoy working with children, adolescents, and adults struggling with anxiety disorders, behavior, and family issues. I've had recent success treating clients with OCD using ACT and other evidenced-based treatments.

While working at LDS Family Services with individuals and couples, I implemented Cognitive Behavioral Therapy (CBT) as the foundation for my therapeutic work because of its evidence-based practice. CBT helps clients look at their most difficult thought patterns and reframe them in a way that makes life more manageable and enjoyable. The use of Mindfulness and relaxation techniques are also incorporated in therapy to help clients center their emotions in the here and now, giving them the ability to ground their thoughts and feelings in a more productive manner. Art and experiential activities are also introduced to assist clients in exploring their deepest emotions.

Techniques learned during therapy sessions are then given as homework assignments to be put into practice in the client's daily lives. This is where the magic begins as clients see that they can have a more positive reaction to life's daily challenges. I have come to appreciate that each client I work with is a unique individual with talents and skills to resolve their own struggles. It is my privilege to be a help agent on their road to good mental health.