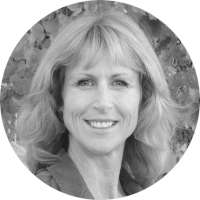 LAURA HARPER
LCSW
Master of Social Work - Brigham Young University
Bachelor of Science - Utah Valley University
Presenter, International OCD Foundation Annual Conference | Member, IOCD Foundation | Yoga and Mindfulness Instructor | RadKIDS Instructor | Creator of Be The Story Yoga, a children's yoga DVD
Helping clients break free from self-defeating patterns that hold them back is my passion. Using the powerful principles of Acceptance and Commitment Therapy (ACT), I work with individuals of all ages to develop skills of awareness and acceptance of distressing thoughts and feelings. With compassion and nonjudgment, I encourage clients to move past controlling and/or avoiding that which they fear, and shift their focus back to the work of creating a rich and meaningful life. With fifteen years of experience teaching mindfulness and yoga, I invite clients to develop a personal mindfulness practice that is centering and nourishing. In my office my clients can also be found using art and sand play as creative modalities to express and explore.

I also use principles of Dialectical Behavioral Therapy (DBT) to help individuals with emotional dysregulation, including self-harm and suicidality. Learning mindfulness, distress tolerance skills, the purpose of emotion, and relationship effectiveness, shifts the client out of the pain of self-destructive behavior and back to creating a life worth living.

I love the work of helping clients come to know and deeply accept themselves, and to live a rich and purposeful existence. I consider it a privilege to bring my life experience and professional training to this task.