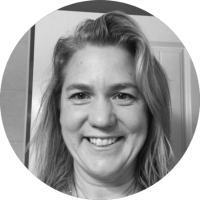 KARMEN TUIVAI
LCSW
Master of Social Work — Brigham Young University
Bachelor of English Literature and Education — Brigham Young University
Member, IOCD Foundation | Cognitive Behavioral Therapy | Play Therapy | ACT (Acceptance & Commitment Therapy) | Mindfulness Training | Solution Focused Therapy
I love being a therapist! I have spent the last nine years working for LDS Family Services with individuals struggling with anxiety, depression, and other mental health challenges. I have extensive experience working with couples helping them to overcome their marital differences. I have seen people change and gain hope through working in a therapeutic setting using different evidence-based modalities.

I have a passion for working with clients with OCD challenges. Early in my first internship after completing my Masters degree, I was assigned a client that struggled with OCD. I was troubled by the way it affected his ability to enjoy and do the things he loved and valued. Working at Mindset Family Therapy has provided a unique opportunity to expand my knowledge in specific modalities – ACT (Acceptance and Commitment Therapy) and ERP (Exposure and Response Prevention) which have been found to be extremely effective in treating OCD and OC spectrum disorders.

I enjoy working with women who have low self-esteem issues or are feeling the effects of pornography addiction on a marriage. I have a deep interest in helping women to feel more whole and resilient in difficult patches of their relationships.

I enjoy working with parents and children and love implementing both play therapy and sand tray therapy. Play therapy is a way for children to discover, invent, and connect with others. I love including my younger clients' parents every step of the therapy journey.

When I am not in my office learning and teaching best practices to my clients, you can find me on a hike in the mountains with my husband and two labs, practicing yoga, or at a football game cheering on my sons. I love laughing, meeting people and reading good books.