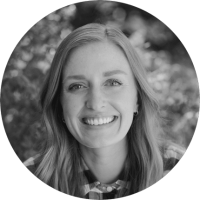 JALYNN PORTER
LCSW
Master of Social Work — Brigham Young University
Bachelor of Arts - Social Work — Utah State University
Specific training in Eye Movement Desensitization Reprocessing (EMDR), EMDRIA | Trauma-Focused Cognitive Behavioral Therapy (TF-CBT) | Play Therapy | Dialectical-Behavioral Therapy (DBT) | Cognitive Behavioral Therapy (CBT) | Attachment Therapy
Helping clients find hope, healing, and growth has been one of my greatest joys as a therapist. I have worked with families, adults, teens, and children with diverse backgrounds and challenges and have been privileged to be a witness and helper in their healing. I have been trained in a variety of modalities, all of them being evidenced based, and use pieces of each to best fit the needs of the individuals I meet with.

I enjoy working with a wide age range from young children to adults. I am especially passionate about collaborating with parents and caregivers to help facilitate a positive culture in their home and a secure attachment with their child. I also enjoy working with individuals who experience anxiety, depression, low self-esteem or perfectionism tendencies and guiding them towards a more healthy way of being and experiencing life. I believe in a holistic approach to healing and love helping clients explore what areas of their life contribute to their difficulties and how to change them. I have experience working with all types of trauma and use various modalities to help individuals recover from these distressing life events.

I love what I do and know that hope, healing, and growth are possible for everyone. I am so impressed by the strength and resiliency I see in the people that I meet, and feel honored to be a part of their healing journey.

When I am not working you can find me playing with my adorable son, hiking with my family, trying new healthy recipes, and watching wildlife documentaries.