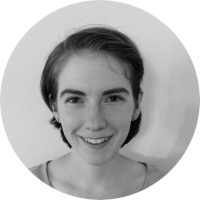 EMMA WOOD
LCSW
Master of Social Work — Brigham Young University
Bachelor of Science - Human Development - Brigham Young University
Acceptance and Commitment Therapy (ACT) | Exposure and Response Prevention (ERP) | Cognitive Behavioral Therapy (CBT) | Mindfulness | Child Parent Relationship Therapy | Play Therapy
I enjoy working with clients to assist them in developing skills that enable them to live their lives in line with their values and goals. I have experience and love working with children of all ages, adolescents, and adults; addressing a variety of issues including anxiety, OCD, depression, behavior concerns, and adjusting to family/life changes. I am passionate about working with parents and children to facilitate the development of positive, healthy relationships while also addressing emotional and behavioral concerns. I also find it rewarding when I am able to be a catalyst for positive change in the lives of adolescents and adults.

I utilize therapeutic principles and techniques from a variety of modalities including: ACT (acceptance and commitment therapy), Exposure and Response Prevention (ERP), CBT (cognitive behavioral therapy), mindfulness, child-centered play therapy, and child-parent relationship therapy. I strive to continue learning more about various techniques and theories in order to increase my ability to help in a way that is tailored for each unique individual.

When I'm not working, I enjoy spending time with my husband and two little boys, making yummy food, and reading.