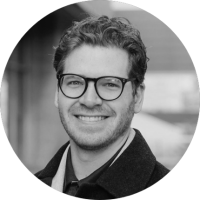 DAN HAYCOCK
CSW
Master of Social Work — University of Utah
Master of Legal Studies: Law — University of Utah
Cognitive Behavioral Therapy | ACT (Acceptance & Commitment Therapy)| ERP (Exposure and Response Prevention) | Mindfulness Training | Solution Focused Therapy
I believe there is a purpose in everything that we do and in everything that happens to us. "As soon as we are able to find meaning in suffering, then the suffering is over." A big part of my approach is helping you let go -- to really feel what you need to feel from your past, and then to find the meaning to help you move forward. I have a lot of good experience helping people discover what their purpose is by building self-worth, as well as helping people let go of their pain. I believe that our light doesn't shine based on how positively we think, but rather on how much of our past darkness we embrace.

Currently I'm focusing on treating anxiety, depression, OCD, major life adjustments, personal relationships, trauma, and addictions.

There are no shortcuts to healing. I have seen past relationships and painful events affect self-worth, cause addictions, and make it seem impossible to have hope in moving forward. I rely a lot on intuition to help you know what to let go of and how to find meaning. The answers you are looking for are inside you, and I believe my job is to help you learn how to address those problems in your life in a healthy and balanced way. Ultimately, my job is to help you find you. I believe that who we are is our spirit and what we are is our body. My goal as a therapist is to help you align your physical body with your true emotional/spiritual self --allowing your true, higher self to make the decisions, and then to act on those decisions to feel the worth and peace that we all seek.

When not at work, I like to spend my time doing crafts, watching movies and TV shows, baking, doing puzzles, and spending time with my fiancee.