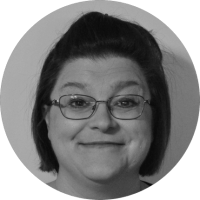 CAROLYN FJELDSTED
AMFT, CMHC
Master of Marriage and Family Therapy – Touro University Worldwide
Master of Psychology – Northcentral University
Cognitive Behavioral Therapy | Child Parent Relationship Training | Solution Focused Therapy | Motivational Interviewing (MI) | Couples Therapy
I love my work as a therapist and take pride in being client-centered. I go where the client needs me to go to help them break free from thoughts and behaviors that are getting in the way of them living the life they want to live. I love working with adolescents, adults, couples, and families. I teach principles, skills, and tools in alignment with evidence-based modalities.

I have worked with clients of all ages who struggle with anxiety, depression, ADHD, anger management, grief, OCD, trauma and relationship issues.

When I'm not at work, I have many hobbies that keep me busy. Cross-stich, needlepoint, quilting, applique, knitting, crochet, and scrapbooking are my happy place. The number one thing I love to do is to spend quality (and quantity) time with my husband and grandsons!