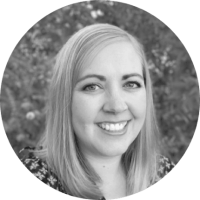 ALLYSON GUILBERT
LCSW
Master of Social Work — University of Utah
Bachelor of Science — Brigham Young University
Certificate in Perinatal Mood and Anxiety Disorders (PMADs), Postpartum Support International | Specific training in EMDR (Eye Movement Desensitization and Reprocessing), EMDRIA | Trauma-Focused Cognitive Behavioral Therapy (TF-CBT) | Dialectical Behavior Therapy (DBT) | Play Therapy | Strengthening Families Program | Member, National Association of Social Workers (NASW) | Member, IOCD Foundation | Co-Presenter, International OCD Foundation Annual Conference
For several years, I have had a small sign in my office that reads, "If you change nothing, nothing will change." Since you are reading this page, you probably have something in your life you want to change. I am excited to help you figure out what that change looks like for you!

Working in the social work field for over 20 years, I have a particular expertise in helping clients of all ages manage anxiety, depression, and OCD. In therapy, I utilize principles from ACT, CBT, and DBT, which are all evidence-based modalities. Through the skills of noticing and recognizing anxious and OCD symptoms and then moving towards value based living, you are able to better manage your distress in order to live a more rich and more fulfilling life. When a client has also experienced trauma, I incorporate EMDR and other trauma-focused treatments to​ help you heal from emotional distress that occurs as the result of disturbing life experiences​.

As a perinatal mental health specialist, I also offer a unique perspective on working with parents through the perinatal ("surrounding birth") period, treating perinatal mood and anxiety disorders (PMADs) in all parents.

I enjoy spending time with my husband and four kids, am active in my community, and enjoy movies on the big screen, crafting, and exploring new places. My happy place is found on a beach somewhere, with a good book and a cold drink.